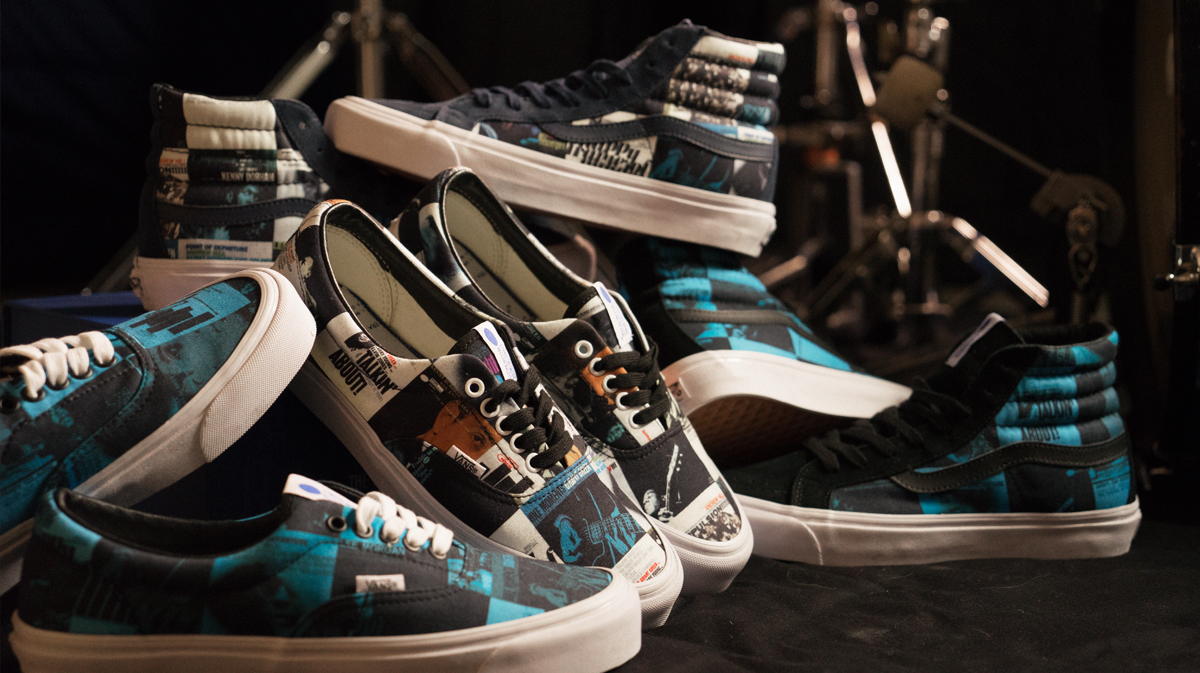 'Blue Note Records'
DQM collaborated with Vans to produce a very special project with the iconic Blue Note Records. Releasing in the Spring and Summer of 2015, the project included two separate, consecutive footwear releases accompanied by a film featuring Don Was, the renowned musician/ producer President of Blue Note Records, and the legendary skateboarder and jazz-inspired contemporary musician Ray Barbee.
Founded in New York in 1939 by Alfred Lion and Max Margulis, Blue Note Records recently celebrated 75 years recording the world's greatest jazz. Many Blue Note albums, especially from the 1950's and early 1960's, are considered to the be the finest jazz recordings of all time, such that the record label name itself is now synonymous with the seminal American music form.
The Blue Note Records project produced by DQM and Vans is inspired by the rhythm and extemporization that exists similarly within music, especially jazz, and skateboarding. Equally characterized by free-form thinking, style and improvisation, the art forms of music and skateboarding share a special connection. Both start with a simple stroke of the guitar, a push on a skateboard, and from there, its flow.
The project includes consecutive footwear releases produced exclusively for DQM; an OG Era LX and an OG Sk8-Hi LX style in two colorways, 'The Colors', and 'The Blues'. The shoes are constructed in 6oz canvas yardage printed with a collage featuring cover art from Blue Note's epic catalog; each pair is unique.