The General by Vans Brooklyn Store Opening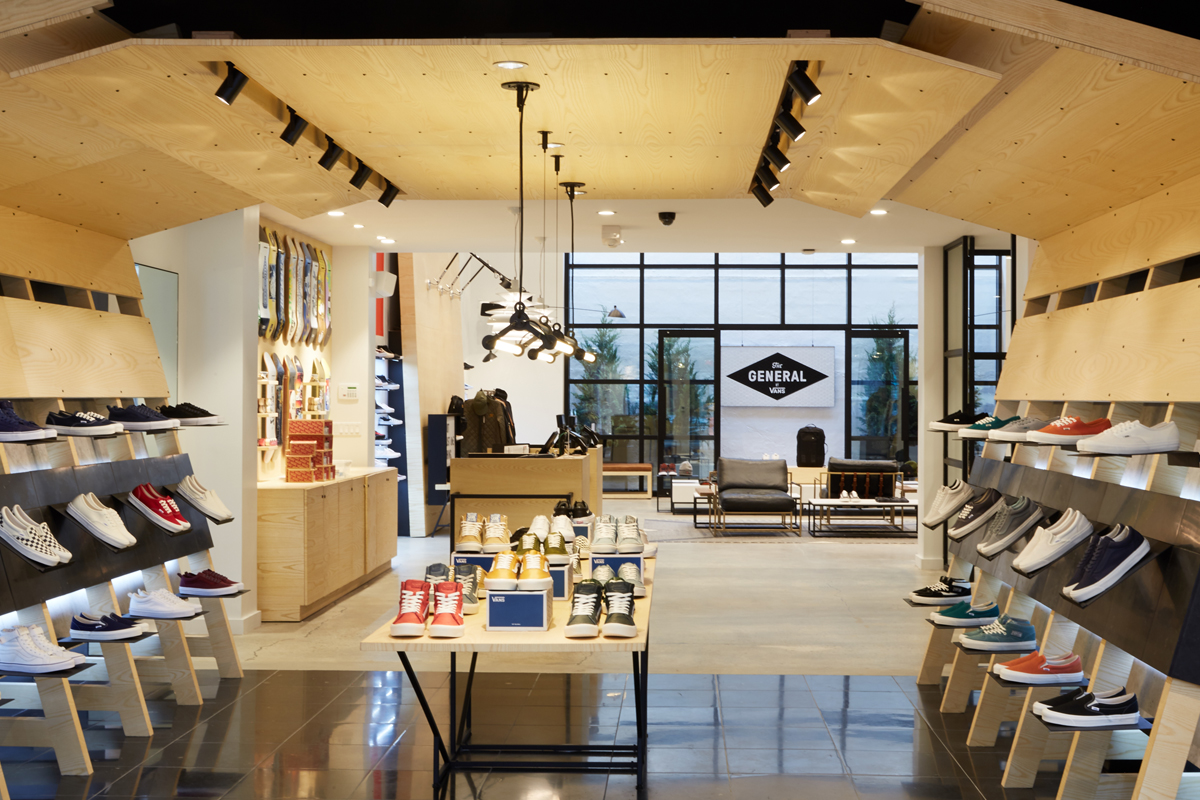 The General by Vans Brooklyn Store Opening
We are proud to announce the opening of our new store, The General by Vans, in Williamsburg, Brooklyn. The 4,750-square foot space is our most ambitious project to date, featuring an elevated, minimalist design created first and foremost to build community and create experiences for our customers, to become a home for a range of events including film premiers, music performances, trunk shows, 'meet the maker' events and lectures, private dinners and art shows.
The store features a private Customs Design Studio, where visitors can design their own one-of-a-kind Vans, as well as a curated selection of footwear, clothing and accessories including from Vans' iconic Classics range, limited Vault by Vans category, and Pro Skate Classics footwear. The General by Vans will also feature an exclusive in-house collection stocks a full selection of skate hardgoods.
The story-focused environment, inspired by our ever changing, intensely creative, unique Williamsburg, Brooklyn neighborhood, has a clean, minimal feel in a pared back palette of white, black and concrete, with ash wood and natural leather accents. The permanent artwork in the store was specifically curated and commissioned for the space by The General's founder and creative director, Chris Keeffe. The pieces work together to form a literal moodboard within the store environment. The artists include LA-based multidisciplinary artists Michael Genovese, who painted large scale works directly on the walls in a rigorous and technically involved process, New York City-based photographer/film producer/artist Peter Sutherland, New York City original Sammy Ian, the iconic Ray Barbee, Maine-based artist and craftsman Skylar Kelly, and Australian skateboarder and film-maker Joe Pease, who created digital GIF artwork for the store.
The store is now open at 102 N. 6th Street in Williamsburg, Brooklyn, seven days a week. We look forward to seeing you soon!